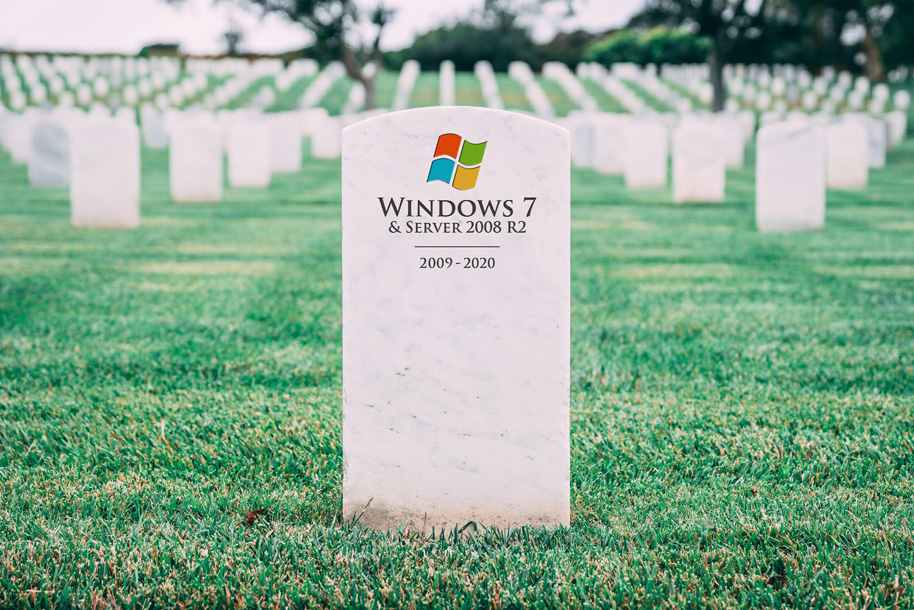 ---
Windows 7 (and Server 2008 R2) End of Life
---
---
---
Windows 7 is currently the most popular release of Windows, although Windows 10 is making serious inroads, especially in the consumer segment of the market. Note that the following information is identical for Windows Server 2008 R2:
Microsoft mainstream support: no longer supported
Microsoft extended support: ends January 14, 2020
There will almost certainly be an outcry for this popular operating system to get an extension when January 2020 rolls around, but it's not likely to happen.
How Microsoft's Support Lifecycle Works
Generally, "supported" means you have access to at least one type of assisted support option and security updates through channels like Windows Update and the Download Center. For all versions of Windows and Office, Microsoft provides at least five years of mainstream support, followed by another five years of extended support. These life cycles apply equally to business and home versions of Windows and Office. Service packs have separate end-of-support dates. For example, you must install Service Pack 1 to qualify for support for Windows 7.
"Our practice uses Windows 7! What Now?"
If your practice currently uses Windows 7 (or Windows Server 2008 R2), we advise a proactive approach for upgrading to an actively supported operating system. Don't hesitate to contact us for more information regarding the January 14, 2020 deadline.
---
---
---
---